Ashtanga yoga in Brisbane – Fortitude Valley
authentic practice with personal attention
Ashtanga Yoga & Zen
with Ash Hope
Welcome to the Home of Ashtanga Yoga Centre in Brisbane
We are dedicated to teach the traditional Ashtanga Yoga method. Our shala in Fortitude Valley provides a friendly home for Beginner's and Advanced students to deepen their practice. We teach Mysore style classes, Ashtanga Yoga Beginner courses and Workshops. Once a month you find us mingling for breakfast in our leafy courtyard. Our community is a fabulous bunch of dedicated practitioners and we invite you to join us on the mat.
Happy 2022 – we wish you a happy, healthy and joyful new year.
We are excited to kick off January with some exciting news.
Nancy Gilgoff will join us this month for a special talk and Q&A session on Wednesday 26th January at 9am. You can join us online or in person. Please book in advance. There will be a led Primary series class at 7am with Ash. You can book for both or only come to the talk. Please email us at practice@ashtangayogacentre.com.au if you have any questions.
Buy ticket for Talk only: click here
Buy ticket for led class and talk click here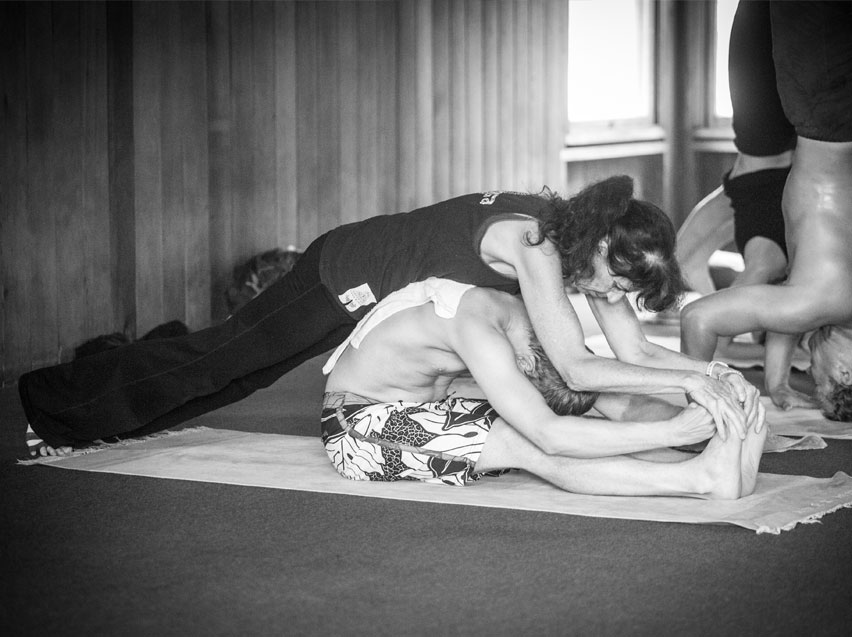 Now is the time to practice. We are excited to welcome you in our studio for group classes: 
If you have any questions please contact Ash Hope on 0406 417 255. To enquire about private classes please send us an email: practice@ashyoga.com.au
If you like to receive updates on classes, workshops and practice tips please subscribe here:
'Never stop learning because life never stops teaching'